Offseason Checklist: 49ers Offense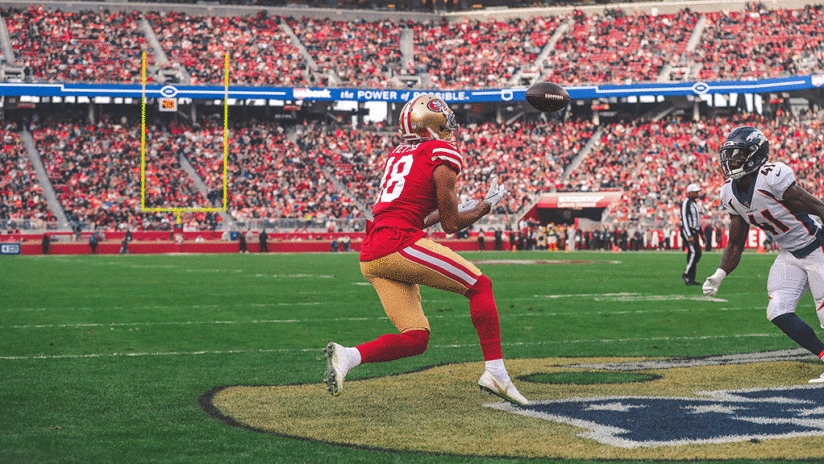 Image Credit: 49ers.com
Another miserable 49ers season has come to an end here in 2018. Coming into the year, there was a lot of hype building around the team, most importantly their new quarterback. Without re-living the misery that this season was, we can chalk most of it up to injury.
Once again the 49ers began to get hot down the stretch and grab the attention of the league as they rattled off some wins against playoff hopefuls. After C.J. Beathard was benched for Nick Mullens, the offense began to look fluid and self-sufficient again. There was an eerie resemblance to last season and the run that Jimmy Garoppolo took the team on, winning five straight down the stretch.
The 49ers have looked their worst offensively when Beathard is under center at quarterback. When Garoppolo or Mullens are under center, the offense will hang around and put up points against any opponent. Looking forward to 2019, it's become very clear that when Jimmy Garoppolo comes back healthy, Mullens will be his backup. Barring any trade of Mullens, the quarterback rotation is set, so what else on the offensive side needs to happen to take the 49ers to the next level?
The wide receiver position has been a glaring hole for years. Last year we saw nice little breakouts from Marquise Goodwin, Trent Taylor and, before he got hurt,Pierre Garcon. This year, it was pretty much the George Kittle show, with a little bit of Dante Pettis sprinkled in. For 2019, the Niners will have their star tight end, they have a young receiver in Pettis who is primed for a breakout year next year, and they have some nice depth in Trent Taylor, Richie James Jr.and Kendrick Bourne. What they are still lacking, though, is a true number-one, big bodied receiver that can come down with the ball in the red zone. They lack a stud. So how are they to fill this need? These types of wide receivers are not very common. Between the draft, free agency and maybe even trade, we can assume that it will be addressed at some point this year. In free agency, you have guys like Tyrell Williams, Robbie Anderson, and Donte Moncrief who fit that mold for that big target in the red zone, but won't fill the roleand production of a true number one. In the draft there are a plethora of receivers that Kyle Shanahan will fall in love with: D.K. Metcalf (likely to be taken very early), N'Keal Harry, A.J. Brown, and Kelvin Harmon, to name a few. With the Niners almost certainly addressing the edge rusher position or some defensive position in the first round, the second round could land them one of the top pass-catching prospects in the draft. With rumors already swirling about Antonio Brown and Odell Beckham Jr, the 49ers might jump into the trade market for an elite receiver. It's a pressing need for the team, and some players have already begun recruiting.
Aside from wide receiver, there's not much of a need for any offensive weapons. With Jerick McKinnon coming back, and Matt Breida showing what he can do, the running back position is set. Quarterback, fullback and tight-end positions are set, so really it leaves that hole at the top of the receiver depth chart, and maybe some more help on the offensive line. Unlike last season, the team cannot be content with the receivers they have on their roster already. "Aggressively prudent" needs to change to just "aggressive" this offseason.
Looking at a healthy offense of Jimmy Garoppolo, Matt Breida, George Kittle, Jerick McKinnon, Dante Pettis and Marquise Goodwin, the Niners' offense has some playmakers already. If they can get aggressive and obtain a legitimate red zone threat, there's no telling what this offense is capable of.
You can follow Taylor on Twitter here!
Stay tuned to 49ersHub for more great 49ers analysis!